The Preemie Purple Heart
The Preemie Purple Heart is a symbol of unity, love, and understanding among families like ours. As it has for many years now, the Heart keepsake provides a meaningful way to commemorate our personal experiences and express our gratitude, understanding, and compassion for others in these trying times.
Glass
Preemie hearts are handcrafted, made of Czech glass and sterling silver. Like all preemies it is strong, but not so strong to withstand a crushing blow.
Purple
Purple is regal; the color of kings and queens, which all preemies are.
Go to Silver teardrop
Silver teardrop
The silver teardrop is a tribute to the preemies we have lost, symbolic of the tears shed by all preemie families during these trying times.
Each heart is unique
All hearts are the same shape, but the lines of each are different, representing each preemie family´s unique struggle.
The Preemie Purple Heart
Unifying the Preemie community through compassion and hope
Founded in 1997
15 000 issued Worldwide
Proceeds to Preemie Charities
The Preemie Purple Heart team
Sold all over the world, the Preemie Purple Heart is delivered from the US and Sweden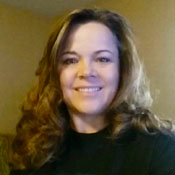 RENEA ERICSON
Founder – Colorado, US
Renea in the mother of three premature babies, 28 weeker Andrew and 31 week twins Maggie and Cora.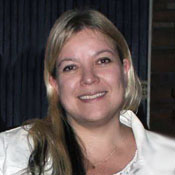 INGRID (INKAN) RENFORS
Jönköping, Sweden
Inkan is the mother of Anton, born at 30 weeks after PPROM at 23+5 weeks and Alex born at 37 weeks.
Testimonials
Preemie Purple Hearts was founded in 1997 by a preemie mom, Renea Ericson. It was designed as a symbol of the unity and strength the online preemie community offered her and her family during their preemie journey. What she didn't know was how much this little glass heart would mean to people all around the world Since then, the Preemie Heart keepsake has grown to become one of the most meaningful symbols of preemie unity throughout preemie homes and NICUs around world.
Contact us
By checking the box under the message you acknowledge that the information you provide will be stored at preemiehearts.com in order to get in touch with you.